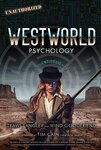 Title
Westworld Psychology: Violent Delights
Description
In Michael Crichton's 1973 motion picture Westworld, people playing out fantasies find their lives in danger when robots built to entertain start to kill, creating an opportunity for viewers to examine an array of psychological phenomena. Today, the HBO television series reframes those questions and fears of technology gone awry in terms of twenty-first century concerns about rapidly evolving AI. The essays in this collection, edited by Travis Langley and Wind Goodfriend, explore those issues, offering fans an in-depth psychological exploration of the Westworld universe, including:
When do synthetic people become sentient?
When is artificial intelligence simply intelligence?
What is the appeal of live-action role playing?
Why does the Wild West intrigue us?
How far will people go in pursuit of violent delights?
Westworld Psychology: Violent Delights takes aim at these and many other issues.
Publication Date
11-6-2018
Publisher
Sterling Publishing Co.
Recommended Citation
Erickson, William B. and Weatherford, Dawn R., "Westworld Psychology: Violent Delights" (2018). Psychology Faculty Book Publications. 2.
https://digitalcommons.tamusa.edu/psyc_books/2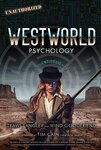 COinS